Bonne Nuit Bathtub Dresser Cover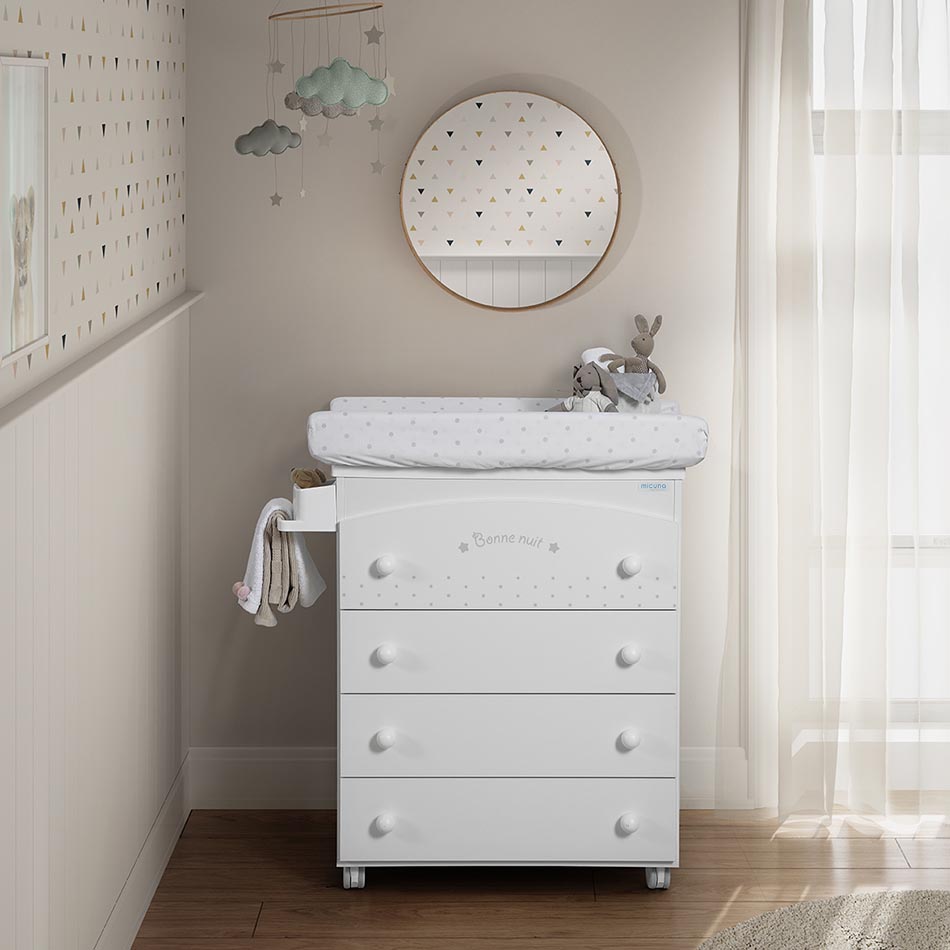 A very elegant collection in a French style, made from 100% cotton fine, soft knit. It brings a lot of softness and comfort to your baby's sleeping environment.
The Bonne Nuit bathtub dresser cover is made of 100% cotton and 100% bamboo fibre towelling, ideal fabrics to be in contact with your baby's delicate skin. Ideal for after baths, nappy changes, dressing your baby, and so on.
TX-1152 BONNE NUIT
Bathtub dresser cover
Colour: White / Grey
Material: 100% bamboo fibre, 100% cotton fine knit
Features:
– Adjustable cover
– Does not include mattress
– Includes embroidery