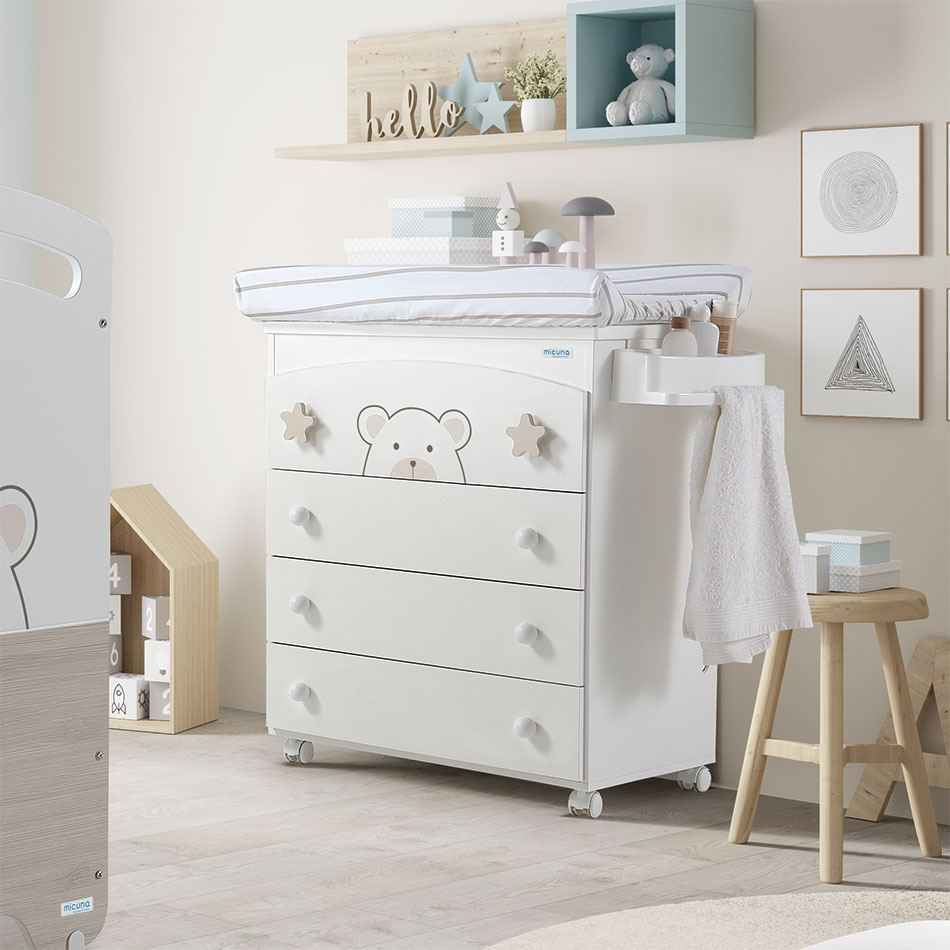 Peek-a-boo! A cute teddy bear peeks out from the Bubu collection to play hide and seek with your little one. This collection features the latest technology in digital printing on wood. It consists of a cot, a bathtub and matching bedding.
The Bubu bathtub has a comfortable basin, soap dish and drain inside. In the upper part, it incorporates a practical plastic changing mat, with elegant beige stars upholstery. The built-in wheels make it easy to move around.
Thanks to its optional fixed leg add-on, it can be transformed into a practical dresser by removing the wheels, the basin and the changing table. By removing the basin, we are left with a large drawer to store baby's clothes.
This collection is designed and manufactured in Spain.
BATHTUB B-970 BUBU
Dimensions: 93x79x49 cm
Material: Melamine board
Features:
– Includes plastic upholstery, basin, soap dish and wheels
– Upholstery with beige stars
Optional:
– TX-1152 bathtub dresser cover
– CP-1190 feet
Recommendations:
To clean the bathtub, we recommend wiping it with a dry cloth to remove dust, or with a cloth that you have slightly dampened with water.
We do not recommend using abrasive products.