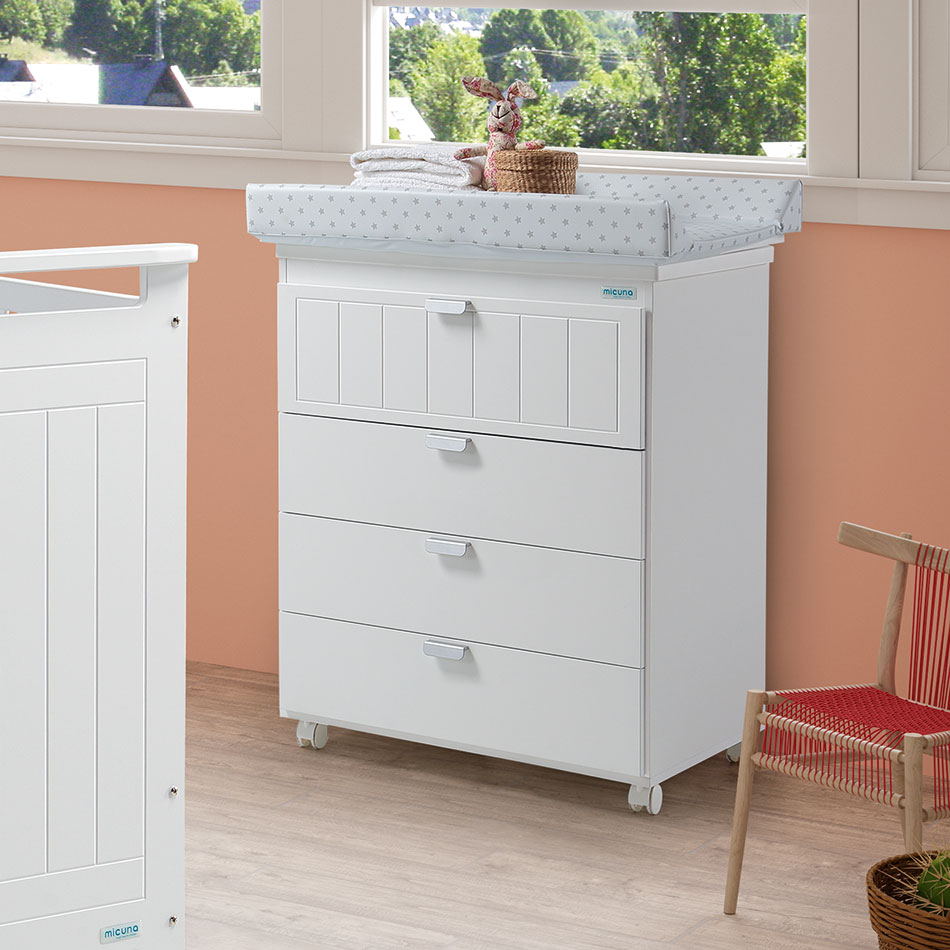 The Occitane collection transports us to a room that has a simple, colonial style. A matching cot, bathtub and chest of drawers, white-painted and with grooves in the wood, combine perfectly with the most colourful of textiles.
The Occitane bathtub is spacious and very practical, with four drawers and wheels for easy transport.
This collection is designed and manufactured in Spain.
Interesting to know:
Our bathtub is made of beech wood and lacquered in white, using water-based paints and non-toxic varnishes. All our wood comes from sustainably managed forests, and we develop our designs, production and distribution under the ecodesign premise. We have a strong commitment to green manufacturing.
BATHTUB B-1866 OCCITANE
Dimensions: Height 93 cm / Width 79 cm / Depth 49 cm
Material: Beech – Lacquered MDF
Safety Certificate: European
European approval: UNE-EN 716-1/2:2008 (+A1:2013)
Colour: White
Features:
Includes:
– Plastic upholstery with a grey star pattern
– Basin, soap dish and drain
– Four wheels
Optional:
CP-1199 plus2
Recommendations:
To clean the bathtub, we recommend wiping it with a dry cloth to remove dust, or with a cloth that you have slightly dampened with water.
We do not recommend using abrasive products.