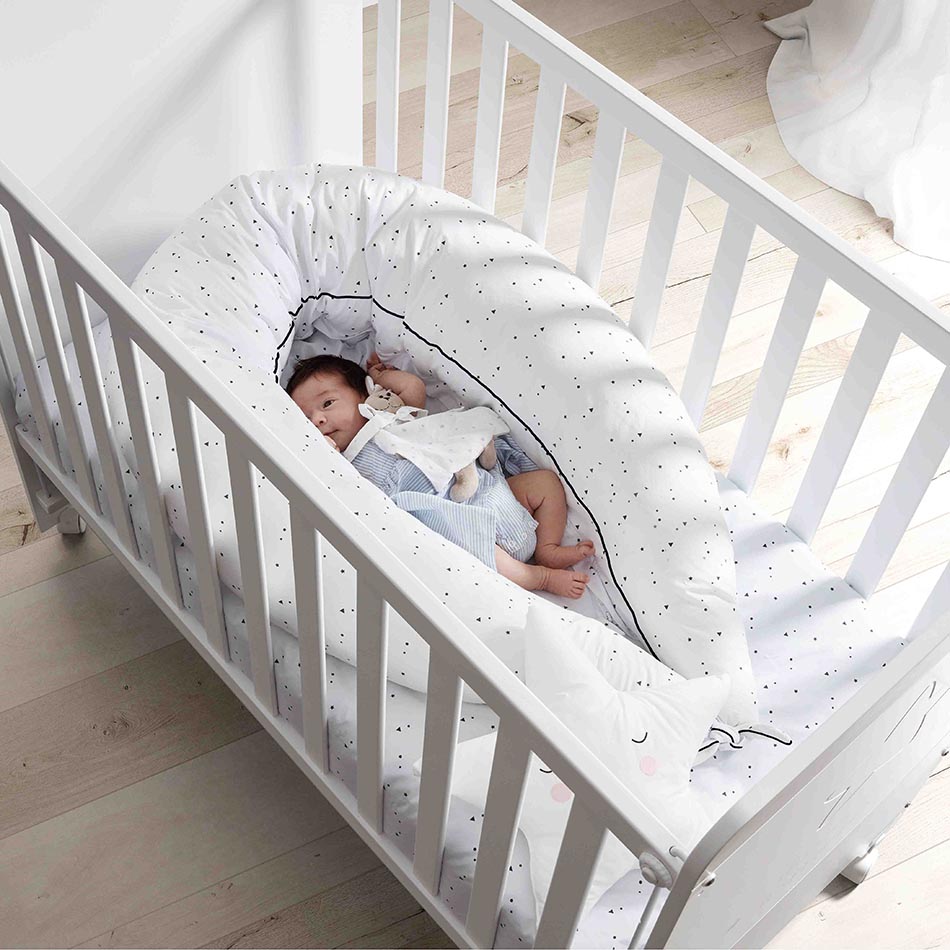 During pregnancy, changes in the mother's body prevent her from resting properly: the first kicks start, she can't find the right posture, etc. The Baby Nest multifunction pillow will be the perfect companion for her during this stage.
1- By sleeping on the left side, her body weight won't be putting pressure on the vena cava. This promotes the supply of blood to the placenta and provides more oxygen and nutrients for the baby.
2- Neck and back support.
3- The back support helps to relax the abdomen.
4- Leg support. Prevents swelling in the feet.
5- During breastfeeding and bottle-feeding, it makes it easier for the mother to position the baby correctly. In addition to avoiding irritating, uncomfortable postures and relieving back and arm pain, it also eliminates tension, providing a moment of peace and tranquillity for the baby.
6- In addition, Baby Nest can be used as a cot reducer for the baby's first months, when they needs to feel tucked in and protected.
7- This is perfect for co-sleeping in the parents' bed, allowing them to sleep next to the baby with maximum peace of mind and safety. And when the baby grows up and starts to sit up, it can also be used as a baby bouncer.
It has a comfortable, mouldable material inside, with a feather touch, which means that it adapts to any posture. It is breathable and, thanks to its zip, it can be easily used in all its positions.
BABY NEST TX-1869 CLAIRE
Exterior composition: 100%CO
Interior composition: 100% "Feather touch" Polyester Wadding
Features:
– Multi-purpose; pregnancy pillow, breastfeeding pillow and reducing nest for the baby
– Removable cover
– Washable