Magic Mum Chest of Drawers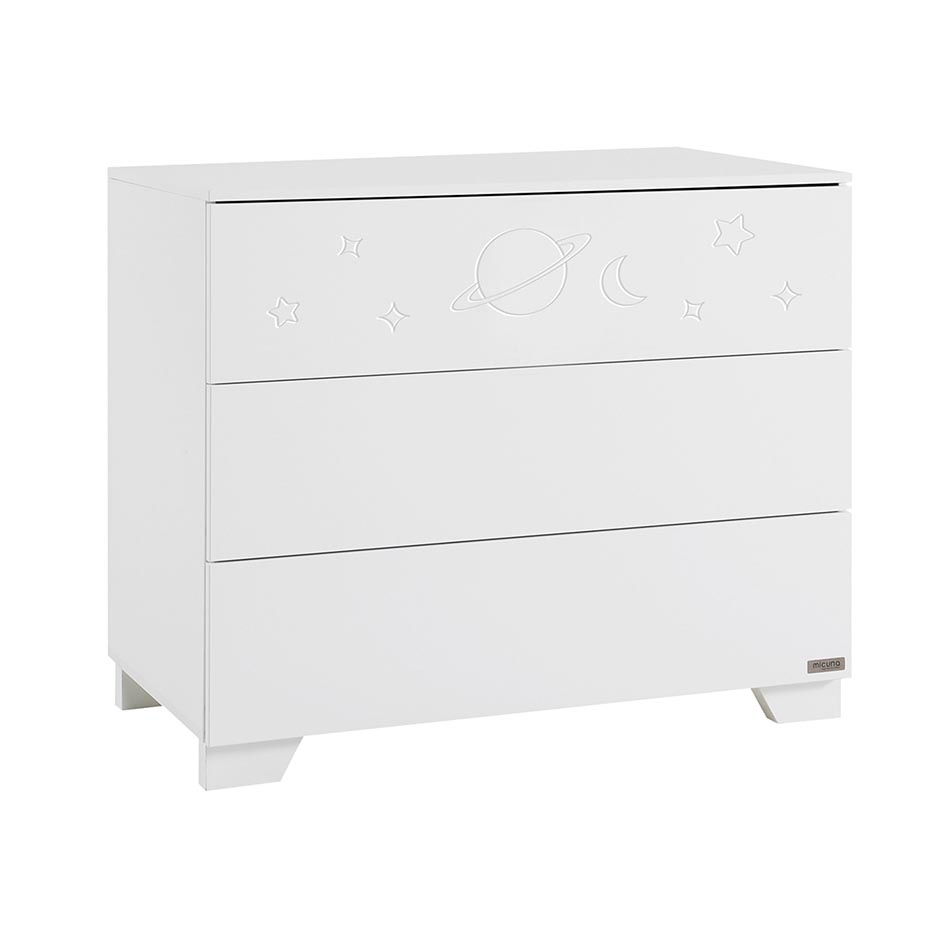 The Magic Mum chest of drawers will combine perfectly with any of our cots or micuna furniture. It has a very elegant design that combines white with two colours for the legs: Scandinavian and white.
Its minimalist essence is reflected in the absence of handles, as it incorporates a push system in its drawers that allows  opening with slight pressure and makes closing smoother and quieter.
An engraving of planets, a motif that frames the Magic Mum collection, decorates the front of the top drawer.
Collection designed and manufactured in Spain, using beech wood from sustainable forests.
MAGIC MUM CHEST OF DRAWERS
Dimensions: Width 103 cm / Height 86 cm / Depth 57 cm
Material: Lacquered MDF – Melamine board
Safety Certificate: European
European approval: UNE-EN 12221-1/2:2009 (+A1:2013)
Colour: White – White / White – Waterwood
Features:
– Push system on the drawers
– Engraving with planets motif
Optional:
– CP-1199 Plus 2 Changing table chest of drawers (includes plastic upholstery)
– CP-1434 swivel changing table (includes plastic upholstery)
– CP-1853 Interior drawer divider
Recommendations:
To clean the Magic Mum chest of drawers, we recommend wiping it with a dry cloth to remove dust, or with a cloth that you have slightly dampened with water.
We do not recommend using abrasive products.