Be2In Wood Co-Sleeping Kit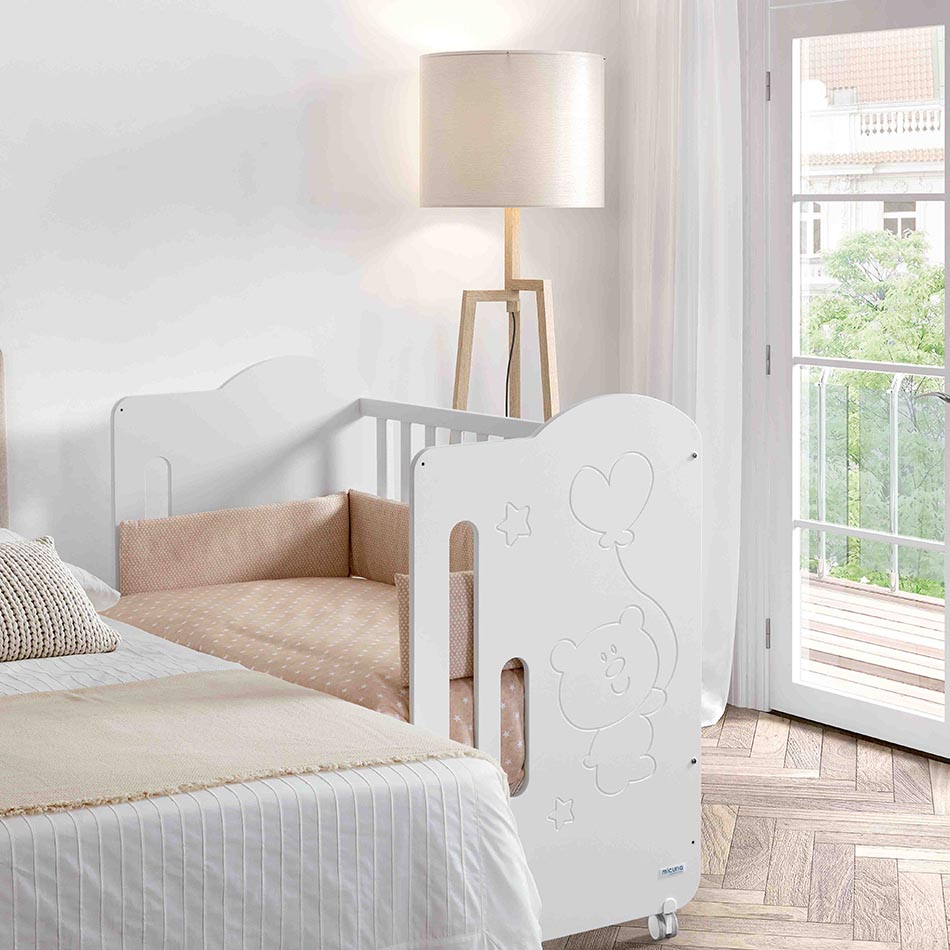 The CP-1828 BE2IN WOOD Co-sleeping Kit gives our 120 x 60 cm cots extra functionality, allowing you to sleep peacefully close to your baby whenever you want. The optional accessories for co-sleeping include lifting straps for fastening, an upholstered mat and a base to join the bed and the cot, complying with all the safety guarantees.
CP-1786 BE2IN WOOD CO-SLEEPING KIT
External dimensions: Width 116 cm / Height 12 cm / Depth 13 cm
Material: MDF board
Colour: White
Compatible with: Occitane, Magic Mum, Dolce Luce, Bonne Nuit, Nino, Globito, Koala, Sabana, Sweet Bear, Cosmic, Bubu, Estela, and Nicole cots.
Not compatible with: Under cot drawers
Features:
– Height adjustable co-sleeping board
– Includes straps for anchoring to the bed, a bridging board, a metal bracket for the bridging board, and a mattress
– Thanks to its lifting straps, it reaches up to 5 different bed base heights