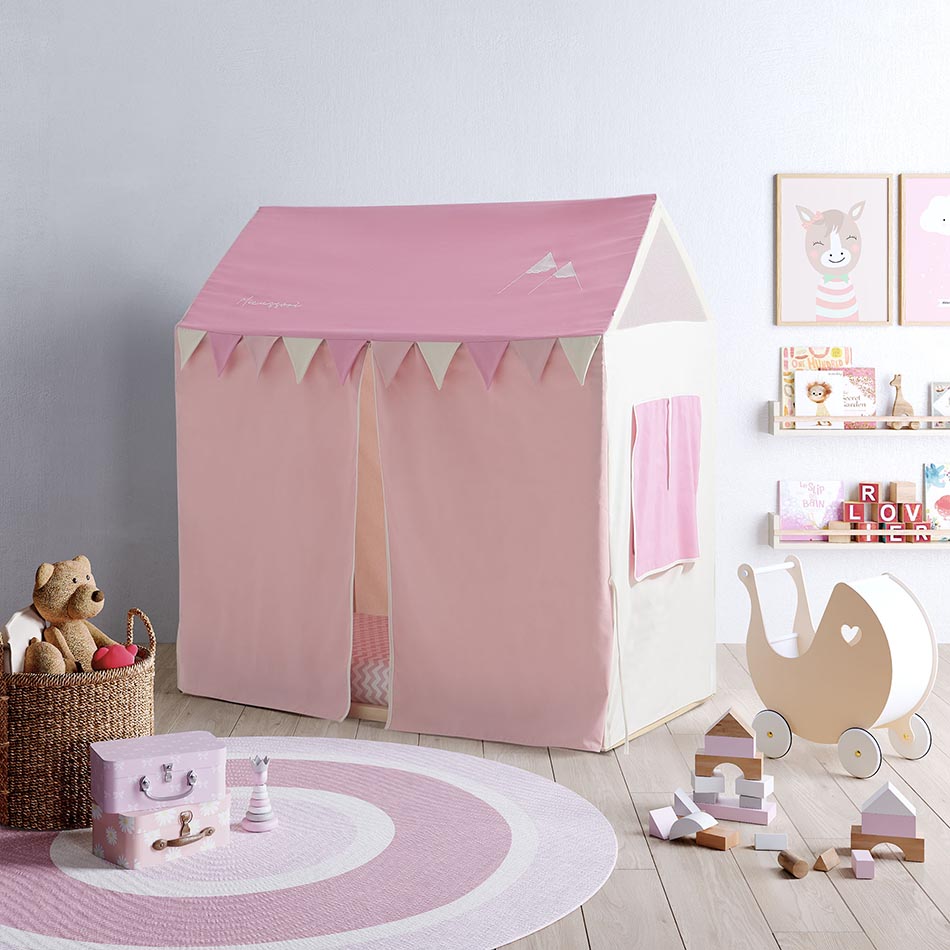 All children would like to have their own space where they can imagine a world of their own. In line with the principles of Montessori education, we have developed a simple, practical and unique space for them.
The Micuna Tipi House beds create an ideal atmosphere in a child's bedroom.
Allow your children to let their imaginations run wild with our 4 models of Tipi House: Kittens, Claire, Pink Camp and Pio-Pio. Designed with a rectangular base and a pine frame in the shape of a little house, this is a simple, cosy and comfortable space for playing, discovering, reading or resting. A perfect refuge for children.
It includes an LED light in its frame that illuminates the inside of the Tipi House, allowing children to enjoy fun nights.
Our TIPI HOUSES can be assembled with all the fabric, or just with the roof. It is very easy to assemble: just slide the fabric over the top part and attach it to the frame with the ties. The mattress, 140x70cm, is ideal for children aged 2 to 9, approximately.
Accessorise your TIPI HOUSE with a guard rail or a touch lamp with LED light, which has a flexible arm, providing illumination in all directions at various levels of brightness.
TX-1906 TIPI HOUSE COVER
Canvas composition: 60%CO, 30% Polyester
Mesh composition: 100% Polyester
Colour: Pink Camp / Claire
Features:
– Easy assembly
– Washable
– Oval windows with mosquito netting
– Rectangular window with multi-position curtain
– Spacious pockets for storage