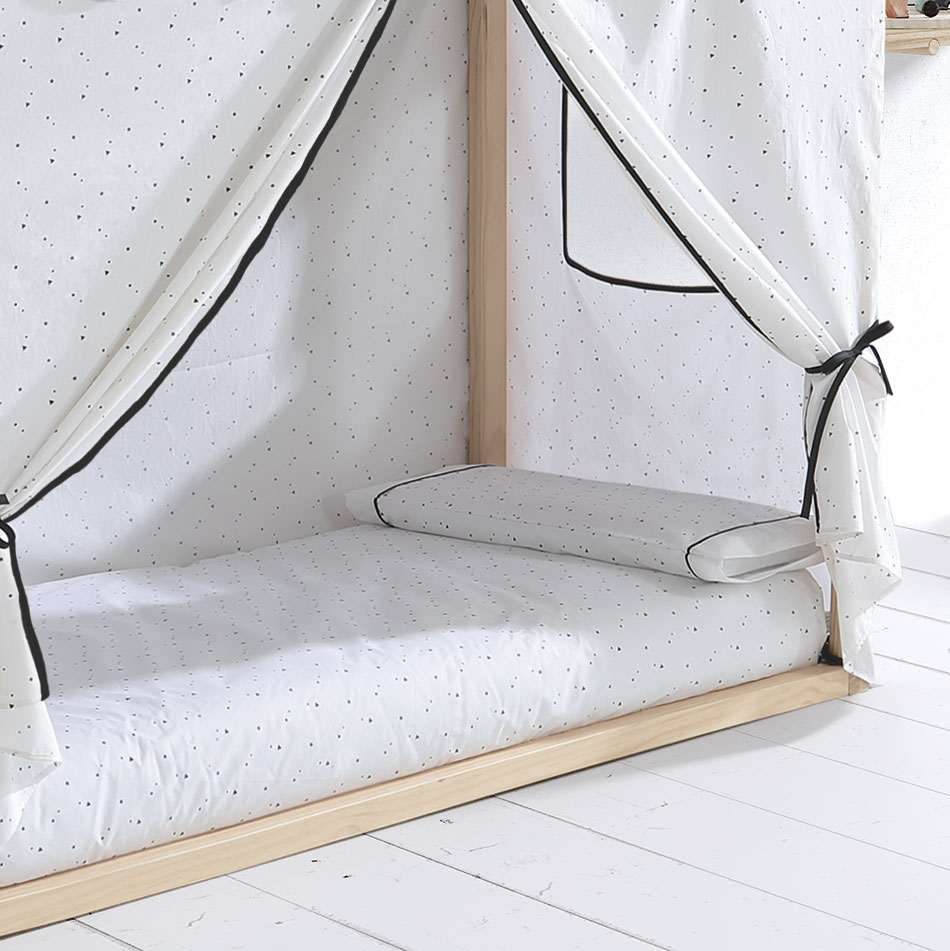 This 140cm bedding kit from the Pink Camp collection consists of a duvet and a pillowcase.
Made of high quality cotton, it matches the Micuna Claire Tipi house perfectly, and it will fit in with any baby room décor.
The duvet is reversible, and can be combined with anything you choose. It has a removable cover to improve the washing of the item.
TX-1879 DUVET + PILLOWCASE KIT 140 CM
Composition: 100% Cotton
Colour: Pink Camp / Claire
Features:
– Reversible duvet, includes padding
– Pillowcase, padding not included
– Removable covers