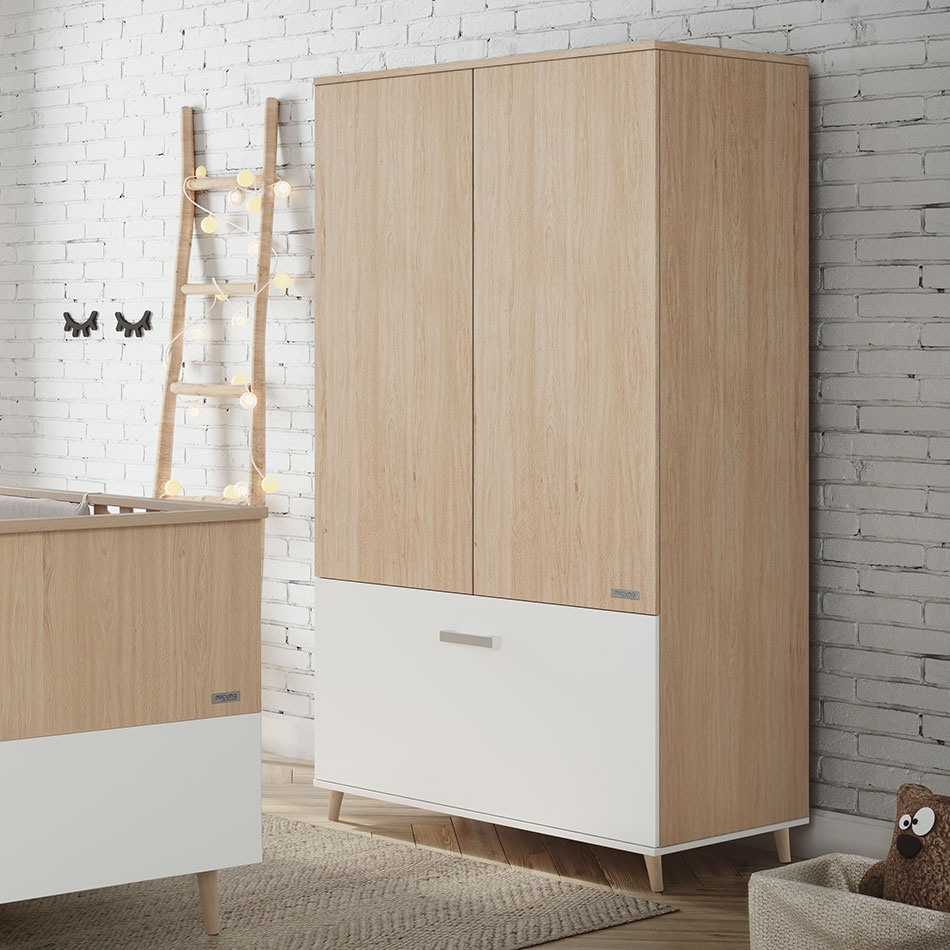 The Nature wardrobe is perfect to complement your room. It has a Soft Closing system for its drawer and a practical push mechanism to open its doors. In addition, once opened, an LED light comes on so you can see the inside of the wardrobe comfortably.
This collection is designed and produced in Spain, handmade with wood from sustainable forests.
Interesting to know:
This collection is made of beech wood, with water-based paints and non-toxic varnishes. All our wood comes from sustainably managed forests, and we develop our designs, production and distribution under the ecodesign premise. We have a strong commitment to green manufacturing.
WARDROBE A-1936 NATURE
Dimensions: Height 185 cm / Width 103 cm / Depth 57 cm
Material: Lacquered MDF – Melamine board
Colours: Waterwood – White / Waterwood – Night Grey
Features:
– Soft Closing system on outer drawers
– Push system on doors
Interior:
– Hanger + 3 small shelves + 1 large shelf. Designed to enable distributing these 3 shelves in 6 positions
– Includes hanging bar with automatic LED system lighting when the wardrobe is opened. Can be mounted on the left or right side.
– AAA battery (LR03)
Opcional:
Inner drawer divider CP-1853