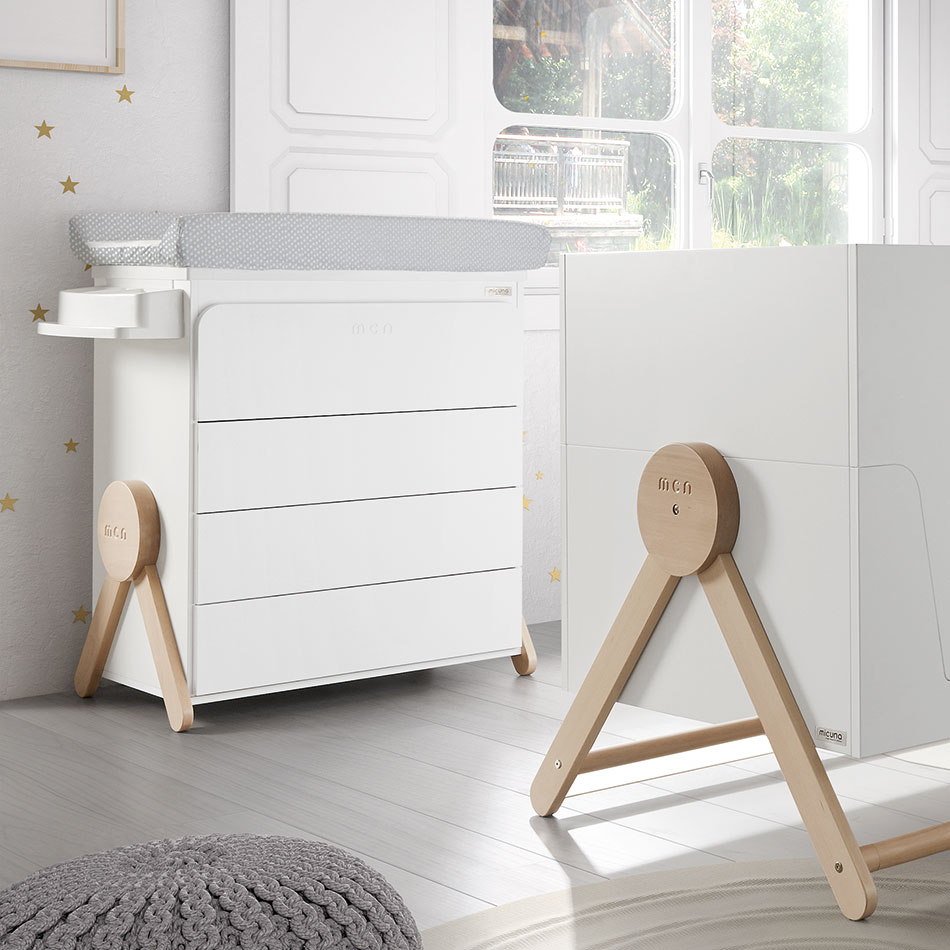 The Swing furniture collection is characterised by its refined design, with a modern, minimalist style that combines white and original beech wood blades in a Scandinavian colour.
The Swing bathtub is designed without handles, and incorporates side slits that facilitate opening the drawers.
Inside you will find a comfortable, ergonomic basin with soap dish and drain. The upper part incorporates a practical plastic changing mat, with elegant beige polka dot upholstery.
This collection is available in two colours: White-Water wood and Night Grey-Water wood.
Convertible into a chest of drawers if we remove the changing table and the bathtub accessories, which allows double utility for this piece of furniture.
BATHTUB B-1837 SWING
Dimensions: Width 76.3 cm / Height 100.9 cm / Depth 49 cm
Safety Certificate: European
European approval: UNE-EN 12221-1/2:2009 (+A1:2013)
Material: Beech / Melamine board / lacquered MDF
Colour: White-Waterwood / Night grey-Waterwood
Features:
Includes:
– Plastic upholstery with beige polka dots
– Basin, soap dish and drain
Optional:
TX-1152 bathtub dresser cover
Recommendations:
To clean the cabinet, we recommend wiping it with a dry cloth to remove dust, or with a cloth that you have slightly dampened with water.
We do not recommend using abrasive products.