Rabbits cradle duvet + protector Kit 80x50cm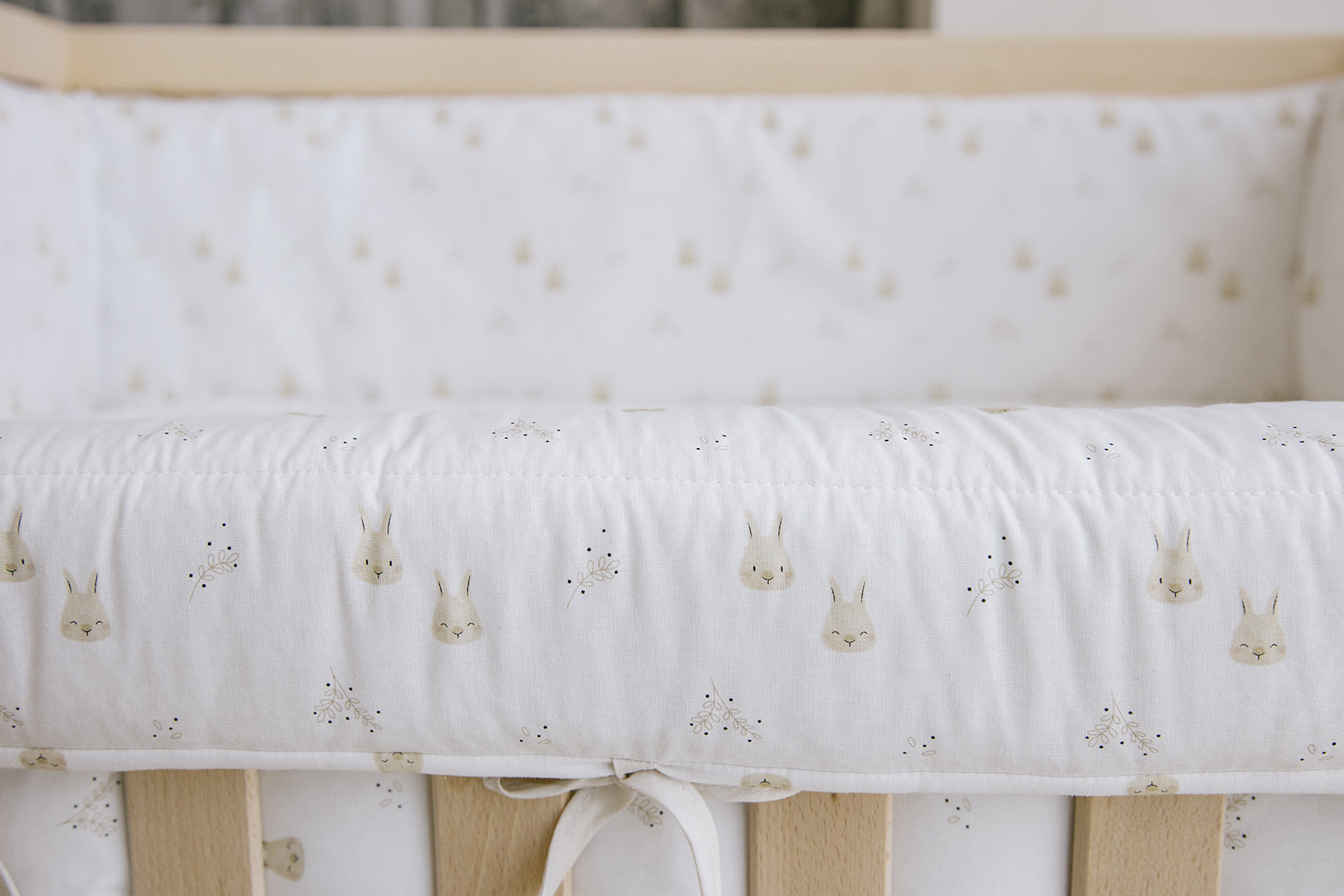 The new textile Rabbits combined with muslin, is perfect for cribs of 80×50. Also available in larger sizes for cots of 120×60, cots bed of 140×70 and included in baby moses. The pack includes:
Reversible and removable duvet and protector
Filling included in duvet and protector
Cotton muslin fabric
Combinable with the Nature Beige and Mousse bedding set. Compatible for our MO-1961 Lulú and MO-1973 You & me Plus minicots.
RABBITS CRADLE DUVET + PROTECTOR KIT TX-934
Material: Percale and Muslin 100% CO.
Colour: Single
Features: Duvet, short and long protector. Every piece with filling.
*Compatible with sheet set NATURE TX-933