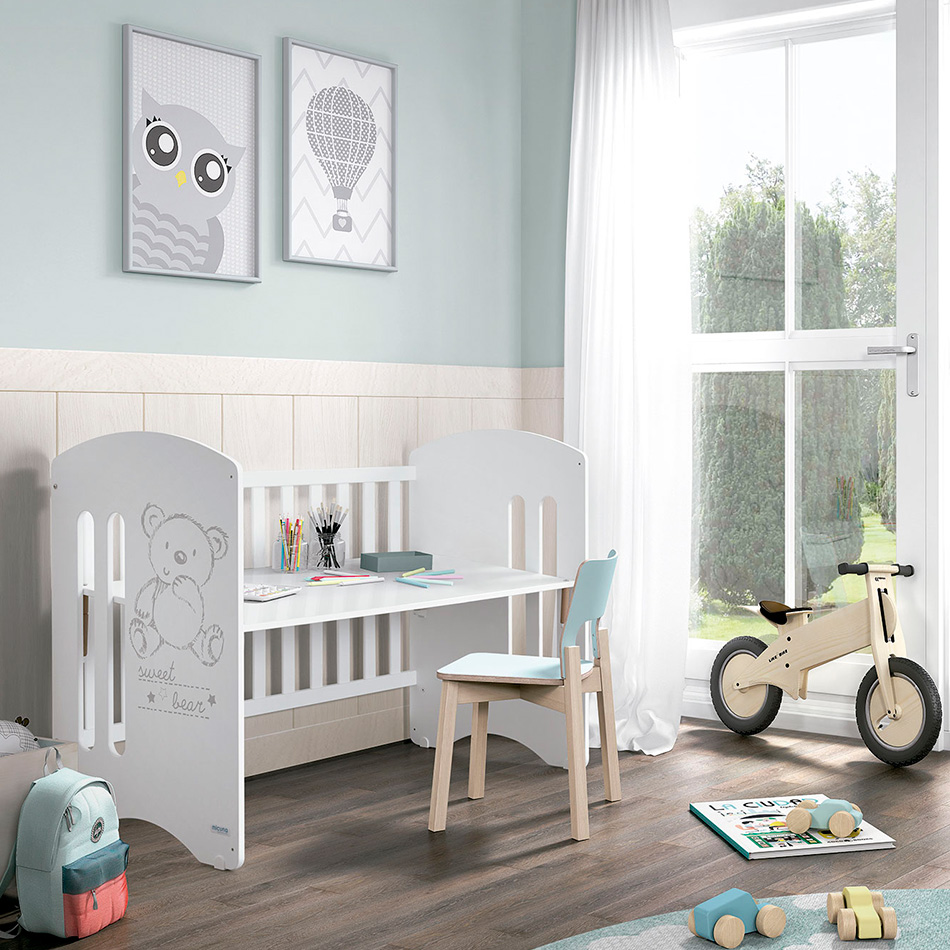 Turn any of our cots into a practical and comfortable desk with the optional DESK KIT accessory.
Once your baby starts school, not only will they be able to use it to do their homework, but they will also be able to let their creativity loose by using the top board as a whiteboard. Don't worry, the markers are easy to erase.
Thanks to the wooden risers, the desk can be mounted at different heights and in two positions: horizontal or inclined.
At Micuna, we are committed to the environment, making our furniture dual purpose. With the DESK Kit, we increase the useful life of our cots, promoting recycling.
The DESK Kit includes wooden risers, so the board can be placed in 4 different positions.
CP-1839 DESK KIT
Board dimensions: Width 117cm / Height 2cm / Depth 58 cm
Material: Beech – Lacquered MDF
Colour: White – Natural
Features:
Includes:
– Wooden risers
– Adjustable desk top, 4 heights, option for inclined assembly