Mar Nursing Rocking Chair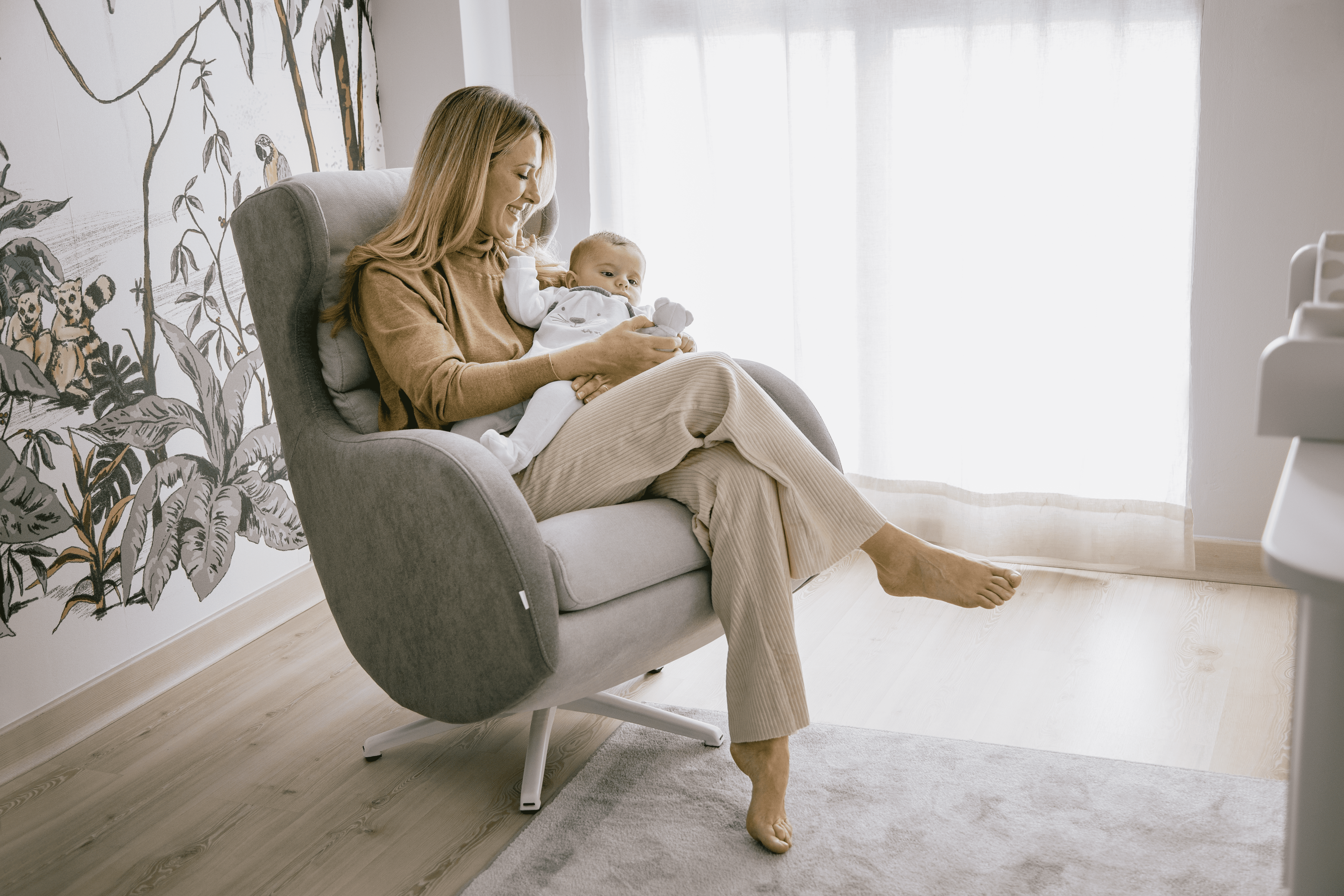 Pregnancy and the first months of your baby's life are a unique stage, in which it is very important to take care of yourself and rest. That is why we look for everything that is comfortable and easy, such as the new Mar breastfeeding rocking chair, which will make it easier for you to give the baby the shot, improving the posture thanks to its swinging and rotating movement.
It's all advantages!
This rocking chair has Aqualine upholstery, easy to wash and stain repellent. It is also available in three colors, combined dark and light gray, combined brown and beige, and white leatherette.
MAR NURSING ROCKING CHAIR
Measurements: Height 98 cm / Width 73 cm / Depth 96 cm
Material: Polyurethane foam / Pine
Composition: White Synthetic leather 85% PES 15% CO / Grey and Beige 100% Polyester Acualine
Features: Integrated rocking and swivel system
Optional: Armchair cushion / Armchair Tidy