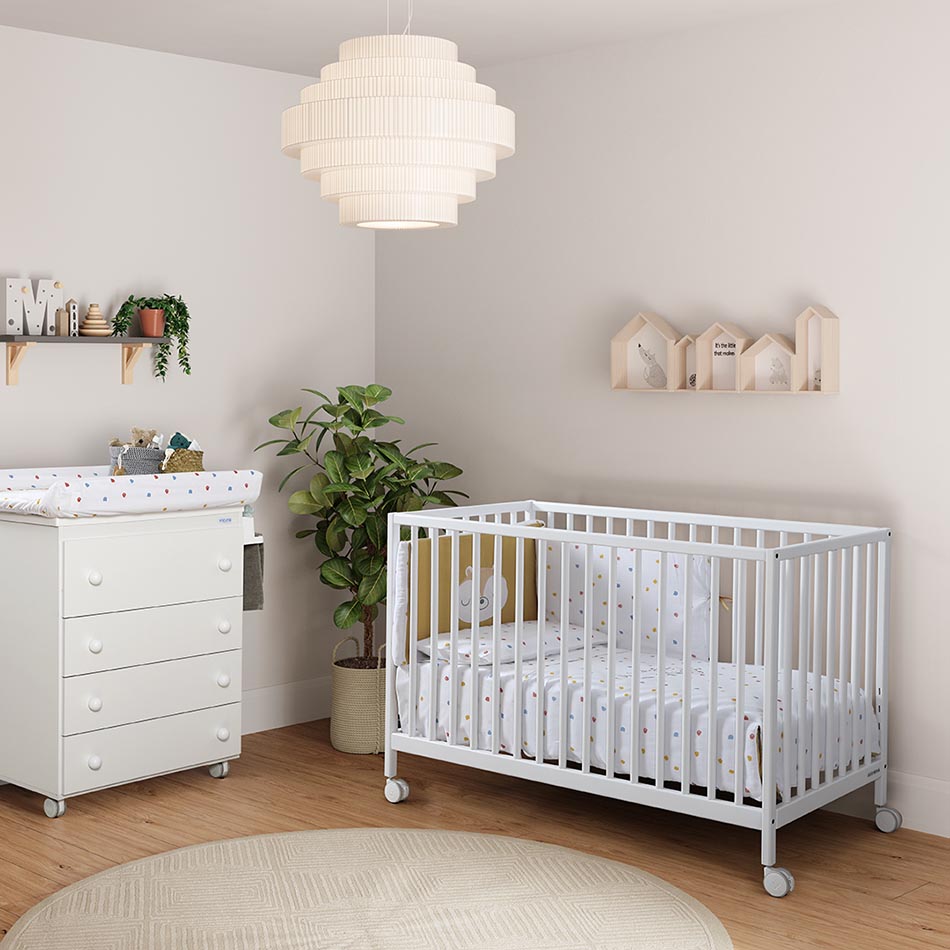 The Micuna Mountain collection has arrived, and it is one of the brand's most minimalist and on-trend collections. Its modern design, with round bars, and its wide range of available colours make it a versatile, aesthetically pleasing cot that can be combined with any style of décor.
The Mountain cot is 120×60 cm, and it is designed and manufactured in Spain. It has five bed base positions and wheels, meaning that you can move the cot to wherever you prefer. This cot is available in White, White-Waterwood, Waterwood-Night Grey and Blue Stone. Combine it with the CAMB-1916 changing table, the furniture from our Nature collection, or any of the generic Micuna bathtubs.
You can use the optional Be2in CP-1786 kit accessory to turn this cot into a co-sleeping cot. Or you can use the Micussori MONT-1863 barrier guard rail to turn it into a comfortable baby bed for when your baby is able to get in and out of the cot by themselves.
In addition, the wood used to make this cot comes from sustainably managed forests.
MOUNTAIN 120X60 COT
120 X 60 ( Int. 117 x 59.5 cm)
Material: Beech
Colour: White / White-Natural Wax / Natural Wax-Night Grey / Blue Stone
Features:
– 5 bed base positions
– Fixed side panels
– With Wheels
Optional:
– 120 x 60 cm Cot Mattress
– CP-1786 BE2in Co-sleeping kit
– CH-570 Pillow
– MONT-1863 Barrier