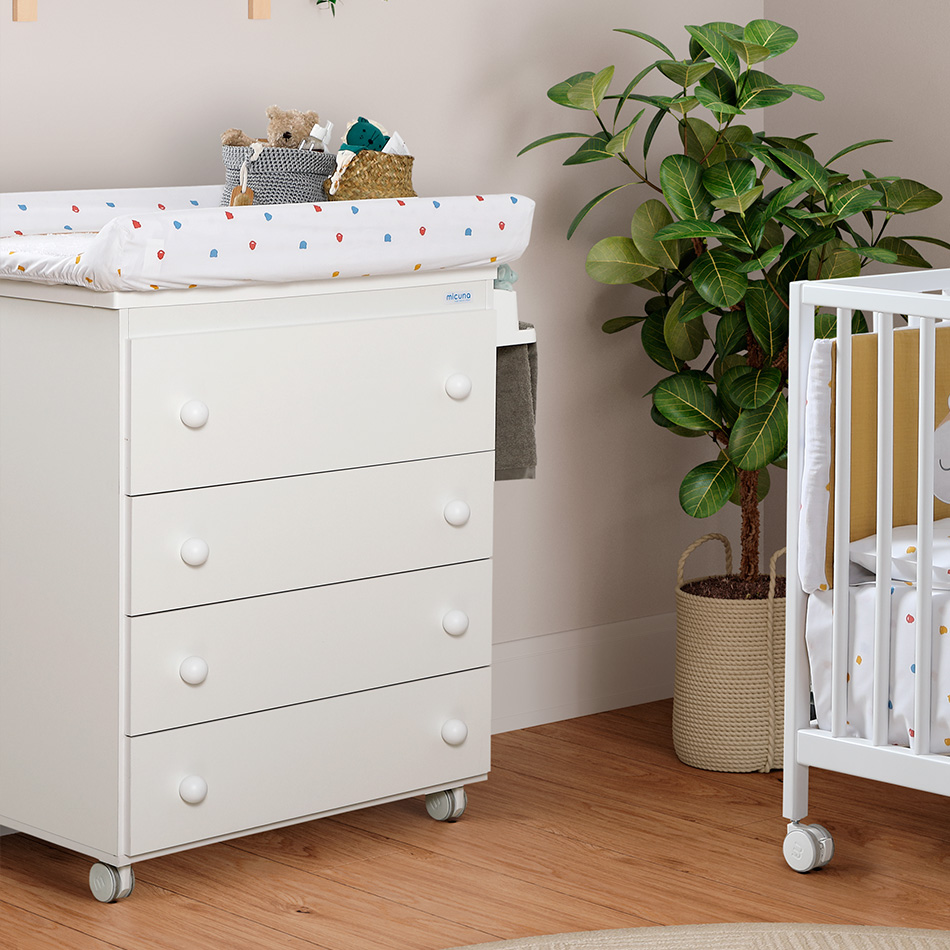 The micuna B-947 bathtub stands out for its straight lines and versatility.
It is available in white, with the option of choosing its plastic changing mat in grey stars or beige polka dots. Other bathtub combinations include natural, honey or embero with beige polka dot plastic upholstery.
Inside, it has a comfortable basin with soap dish and drain. With built-in wheels for easy mobility.
Thanks to its optional fixed leg add-on, it can be transformed into a practical dresser by removing the wheels, the basin and the changing table.
All micuna furniture is manufactured in Spain.
BATHTUB-947
Dimensions: Height 93 cm / Width 79 cm / Depth 49 cm
Colour: White with grey stars or beige polka dot upholstery
Material: Melamine board
Features:
Includes plastic upholstery, basin, soap dish and wheels
Optional:
– TX-1152 bathtub dresser cover
– CP-1190 feet