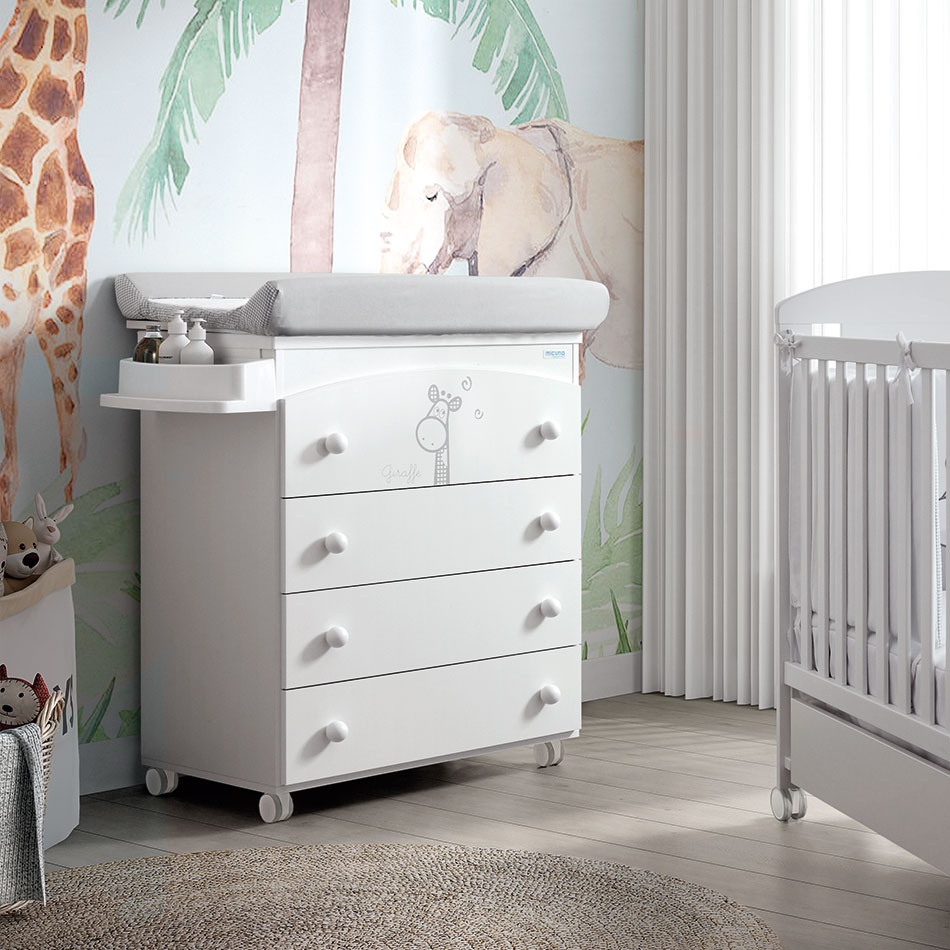 The Sabana collection bathtub is elegant and very practical. It is available in four colours.
Inside, it has a built-in basin with a drain and a very practical soap dish, so that bathing your baby is an enjoyable moment for the whole family.
The upper part incorporates a practical plastic changing mat, with elegant upholstery featuring grey stars, or bears with hearts in beige.
It has built-in wheels for easy mobility. Thanks to its optional fixed leg add-on, it can be transformed into a practical dresser by removing the wheels, the basin and the changing table.
BATHTUB SABANA B-970
Dimensions: 93 x 79 x 49cm
Material: Melamine board
Safety Certificate: European
European approval: UNE-EN 12221-1/2:2009 (+A1:2013)
Colour: White with grey stars upholstery
Features:
– Includes plastic upholstery with grey stars or beige bears/hearts
– Basin, soap dish and drain
– 4 wheels, two of which have brakes
Optional:
– CP-1190 feet to convert the bathtub cabinet into a chest of drawers
– TX-1152 bathtub dresser cover