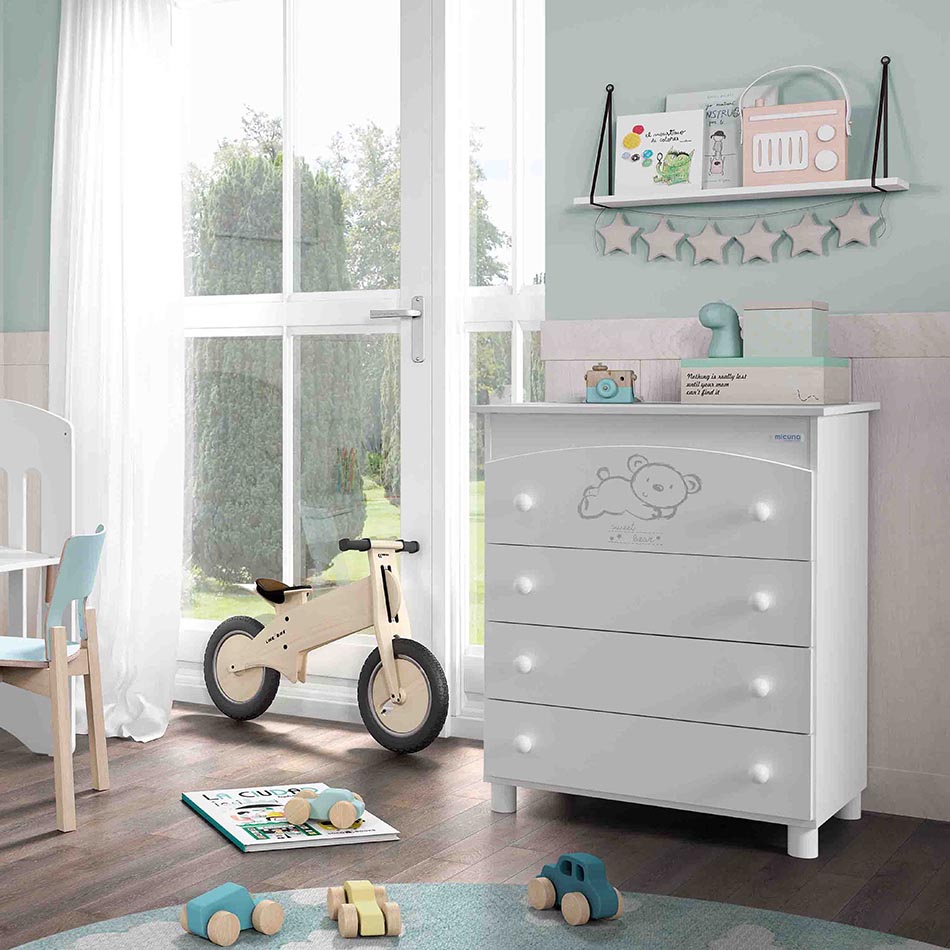 The Sweet Bear bathtub has a convenient basin with soap dish and drain inside. The upper part incorporates a practical plastic changing mat, with elegant grey stars upholstery. With built-in wheels for easy mobility.
Thanks to its optional fixed leg add-on, it can be transformed into a practical dresser by removing the wheels, the basin and the changing table.
BATHTUB B-970 SWEET BEAR
Dimensions: 93 x 79 x 49 cm
Material: Lacquered MDF
Colour: White
Features:
– 4 drawers. The first one cannot be opened while the unit is being used as a bathtub, but as a chest of drawers it becomes a standard size drawer for normal use
– Includes 4 wheels, two of which have safety brakes so that it can be secured anywhere and moved around easily, as needed
– Includes plastic upholstered changing mat (grey star pattern)
– Includes basin, soap dish and drain
– Easy to disassemble to convert it into a chest of drawers
Recommendations:
To clean the bathtub, we recommend wiping it with a dry cloth to remove dust, or with a cloth that you have slightly dampened with water. We do not recommend using abrasive products.
Optional:
– CP-1190 round feet
– TX-1152 Sweet Bear bathtub dresser cover