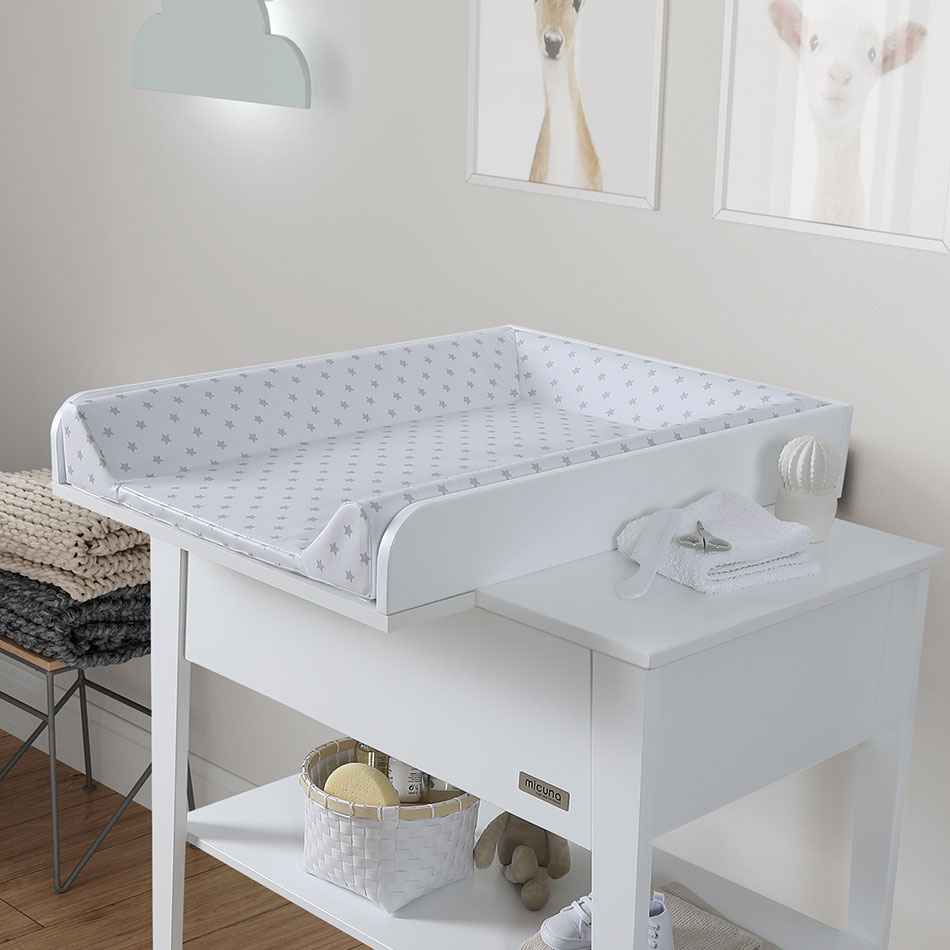 The 1916 changing table chest of drawers is perfect for any décor style, thanks to its minimalist Nordic-Scandinavian design.
You can attach the CP-1918 accessory to the CAMB-1916 changing table chest of drawers, so you can comfortably change your baby during the first few months of life. And when you no longer need it, you can take it out, turning the CAMB-1916 changing table into a perfect piece of additional furniture for any room.
CHANGING TABLE ACCESSORY CP-1918
Width 55 cm / Height 11.1 cm / Depth 72.6 cm
Material: Lacquered MDF
Colour: White Grey Stars / White Beige Polka Dots
Recommendations:
To clean the changing table, we recommend wiping it with a dry cloth to remove dust, or with a cloth that you have slightly dampened with water.
We do not recommend using abrasive products.