Green Life Duvet + Bumper Kit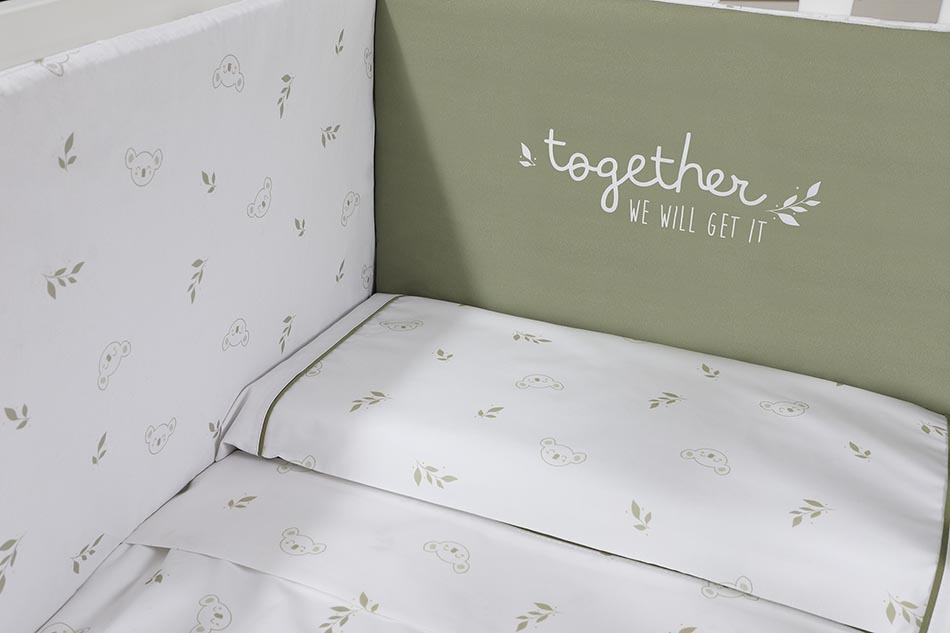 The beautiful Green Life bedding from Micuna will transport you to the Australian forests, with its design of koalas and leaves. This collection is perfect for the most adventurous of babies.
This collection consists of a duvet + bumper kit, a set of sheets and a bathtub dresser cover, all of which are made with high quality materials and designed and manufactured in Spain.
You can match this collection to the Micuna cot of your choice, and it is available for all 120×60 cm models.
BUMPER + DUVET TX-1650 GREEN LIFE SINGLE COLOUR (120x60cm)
Composition: 100% CO Percale
Colour: Single colour
Features:
Duvet and high bumper with removable covers. Both items include padding.