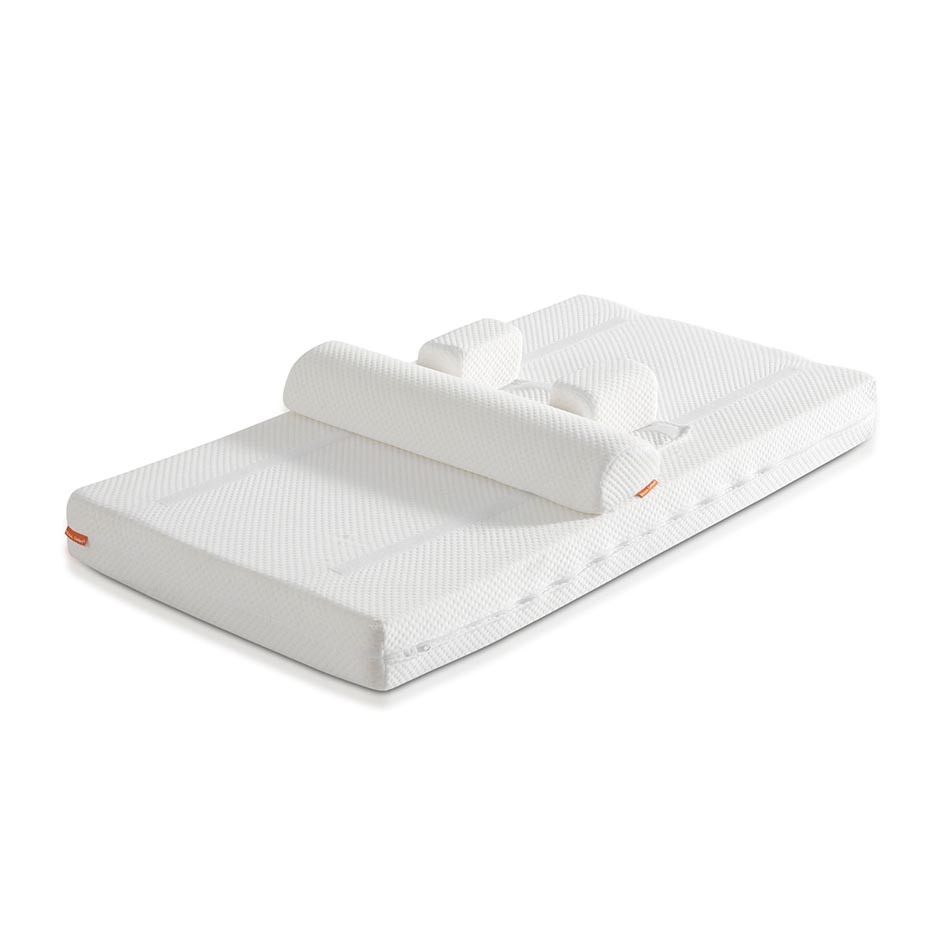 MATTRESS COMPATIBLE WITH RELAX SYSTEM
We research and analyse global recommendations for babies' sleep and apply them to our products, guaranteeing rest and safety.
This mattress is complemented by an anti-roll system that guarantees that the baby will have maximum stability. It keeps them on their back when they are sleeping; a position that is recommended by paediatricians and neonatologists. It also incorporates a bolster pillow that prevents the baby from sliding towards the foot of the cot and out of the recommended position.
This mattress is compatible with the Micuna Relax System, which is an optional system for cots (patented by Micuna) that promotes the baby's breathing and digestion, while reducing the danger of suffocation due to vomiting, among other things. This system also allows the mattress to be raised up between 7 and 10º without having to take the baby out of the cot.
All our mattresses come with anti-mite treatment.
R&R BASIC MATTRESS
CH-1741 for 140 x 70 cm cot
Features:
– HR core 20 Kg density
– Anti-mite treatment. It does not allow mites to settle
– Antibacterial treatment. Stops the spread of bacteria
– Hypo-allergenic
– Compatible with the Micuna Relax System
– Removable cover
– Washable