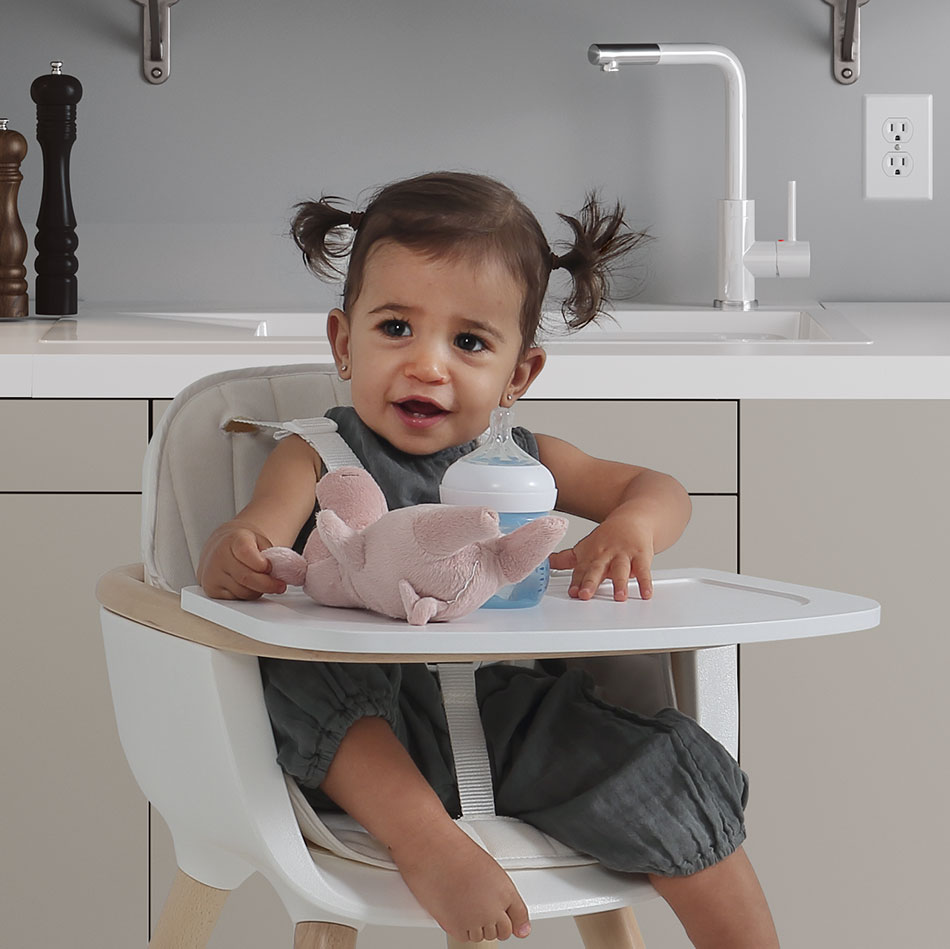 Ready to take on the world? The OVO highchair is one of Micuna's most iconic designs, and is recognized worldwide.
The new fixed tray for the OVO highchair is optional. It is designed to promote the BABY LED WEANING method, allowing children to discover food freely, without having to go through the puréeing and mashing phase. Our tray will allow your baby to have a larger surface area to experiment, and food will be within their reach.
The Baby Led Weaning tray is easy to wash. Just remove the leftover food with kitchen paper and use a damp, clean microfibre cloth to clean it. Remember that it is important that the cloth is disinfectant-free as, with this method, the child will lift the food directly from the tray.
This tray is designed and manufactured in Spain.
CP-1821 OVO BABY LED WEANING TRAY
Dimensions: 42 x 24 x 1.2cm
Material: Lacquered MDF
Colour: White / Anthracite Grey
Features:
– Optional front tray for ovo highchair
– Facilitates the development of the BABY LED WEANING method
– Easy cleaning