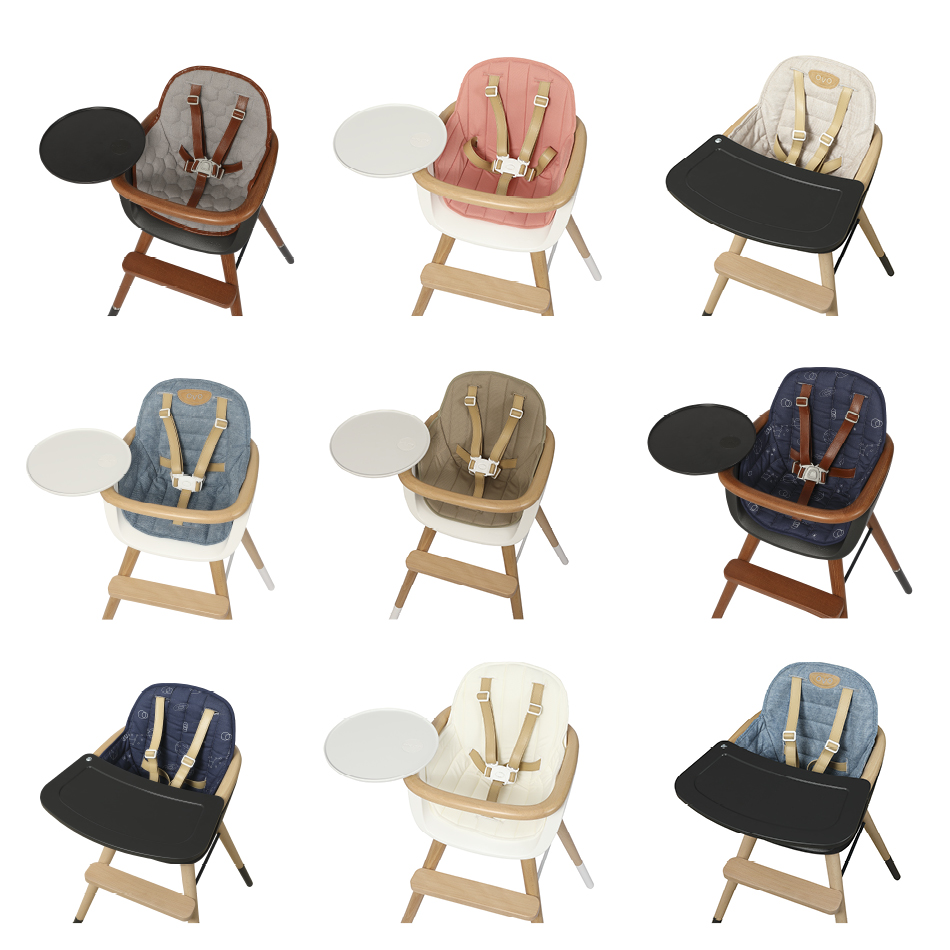 The OVO highchair is one of Micuna's most iconic designs, and is recognized worldwide for its elegance and top-quality design.
This section shows you the optional City upholstery, which comes in grey canvas with brown synthetic leather trim. It is one of the most elegant designs for our OVO highchair.
Made of wash-resistant canvas. Its inner padding has a very original hexagonal shape. This makes it more comfortable for the baby to stay in the highchair. Can be combined with any safety harness.
Wide range of designs and colours available.
TX-1646 OVO
FABRIC UPHOLSTERY 29 x 33 x 32 CM
Material: 100% PES / 100% PES-Synthetic Leather (City and Jean)
Colours: White / Beige / Pink / Gold / City / Planet / Jean
Features:
– Padded upholstery. No removable cover
– Machine washable
– Wide range of designs and colours available
– Can be combined with any safety harness